1. Larabars
Okay, okay.  I've always had a love affair with these simple little bars.  But even more so lately.  I have one (literally) every afternoon on my ride home from work.  They fill me up and satisfy my sweet tooth.  And I love that there are only a few simple ingredients (dates + nuts) with no added sugars!
(this is my current favorite flavor…it tastes just like a desserty lemon bar!)
2. Clean Eating Magazine
Full of recipes,tips, suggestions.  I love the concept of clean eating and I love the magazine too!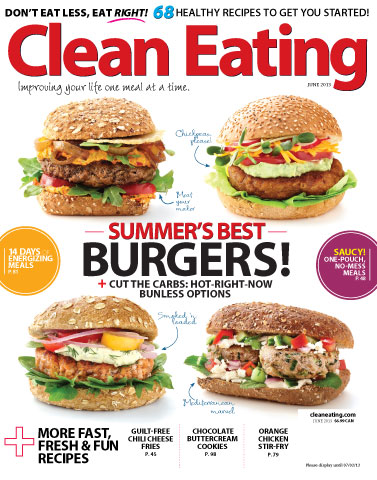 3. Teavana Tumbler
I have a new found obsession with loose leaf tea, and this tumbler by Teavana allows me to have loose leaf tea anywhere and on the go.  It makes every morning a cheery one.
(right now I'm also enjoying Teavana's White Chocolate Mint loose leaf tea which is incredible!)
4. Itzy Ritzy Snack Happens Reusable Snack and Everything Bag
In a never ending effort to be more "green," I decided that one area in which I waste a lot is in ziploc and mini sandwich bags.  Handful of almonds?  Into a bag.  Cluster of grapes?  Into a bag.  Triscuit crackers?  Into a bag.
And then.  Into the trash basket that night.  Ugh.
This bag (available at Target) doesn't solve all of my problems.  I still waste more than I care to admit.  But it's one step closer to minimizing waste!  And I love the fun designs.
5. Day Planner
Nothing makes me day go smoother than when I'm completely organized.  I honestly can't imagine life without my organizer!  I mark down everything from "library books are due" to "birthday party" to "start preparing for in-service".  It makes my life way easier!
I always get mine at Target.  They're cheap and convenient!
What are you currently loving?